Oxford Engineering Secures Siemens Contract for 2016
May 25 / 2016
Oxford Engineering shows its true value by securing and expanding a mutually profitable contract with Siemens in the highly competitive manufacturing industry.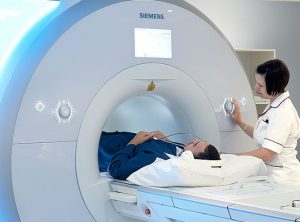 The recent renewal and extension of the Siemens contract with Oxford Engineering is an example of Oxford Engineering's commitment to providing clients with the highest quality services and products. This commitment is why Oxford Engineering remains the sole supplier to Siemens in Europe and America. We specialise in lean manufacturing, supply chain management and precision engineering to provide total manufacturing solutions.
Siemens recently celebrated its 30 years of manufacturing in Oxford, United Kingdom. The company is known for its Magnet Technology designs and superconducting magnets for medical scanners. These innovative scanners are implemented in hospitals worldwide, but are manufactured in Oxford. In 2003, Siemens acquired Oxford Instruments' stake in Oxford Magnet Technology, helping them become even more successful in the magnet technology field.
Among other accomplishments, Siemens is the leading worldwide technology and engineering services company, and has been active in the United Kingdom for over one hundred and seventy years. Their employees number in the 14,000 in the UK, with 5,000 estimated to be in the manufacturing sector. Siemens strives to provide innovative solutions in manufacturing and technology by specifically addressing major challenges in the UK.
Siemens is a strong household name, and Oxford Engineering is more than ready to go above and beyond expectations for them. Our extensive experience in the medical industry will prove effective in this contract. By focusing on our clients we build trust and showcase the advantages of working with our company.
The contract between Siemens and Oxford Engineering is a multi-million-dollar deal, and was extended from 50 percent to 80 percent. On top of this contract, we are currently discussing integrating a new system and re-evaluating production volumes.
Visit https://www.oxeng.co.uk/ for more information or call +44 1235 530 074 to learn how Oxford Engineering continues to innovate and cut costs for our clients